The Dia Art Gallery is a remarkable museum located in a former box-printing factory in Beacon, New York. The vast building is divided into a number of large spaces, mostly dedicated to one artist if not to a single work of art such as "Shadows" by Andy Warhol above. This creates a truly immersive experience stimulating visitors to focus on the work before them.
During my visit I had plenty of opportunity to take photographs. It is tempting to focus on appealing works of art, on their own or in the architectural setting of the museum. But bringing visitors into the image gives an extra dimension allowing the viewer to identify with the environment and give them the feeling of being present in the space. Consequently, I spent a fair amount of time just waiting for the right person to walk into just the right place.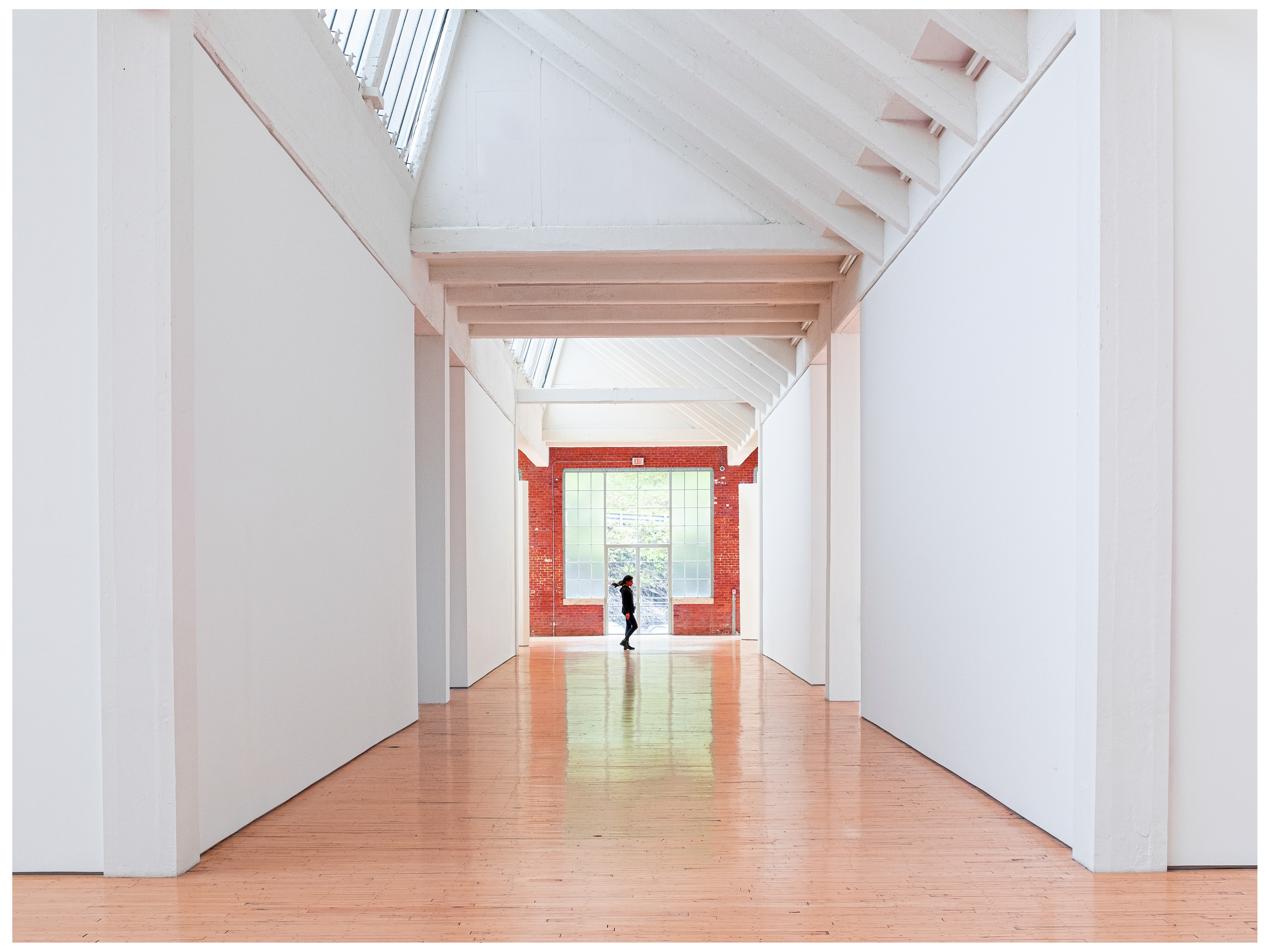 The rooms and spaces are connected by a quadrangle of long corridors. The décor is minimal with white-washed walls and plain wooden floors leaving the structure of the building clearly visible. Looking down one of these corridors, a brick-framed window forms a natural focal point. A passing visitor gives a sense of scale and depth to the image.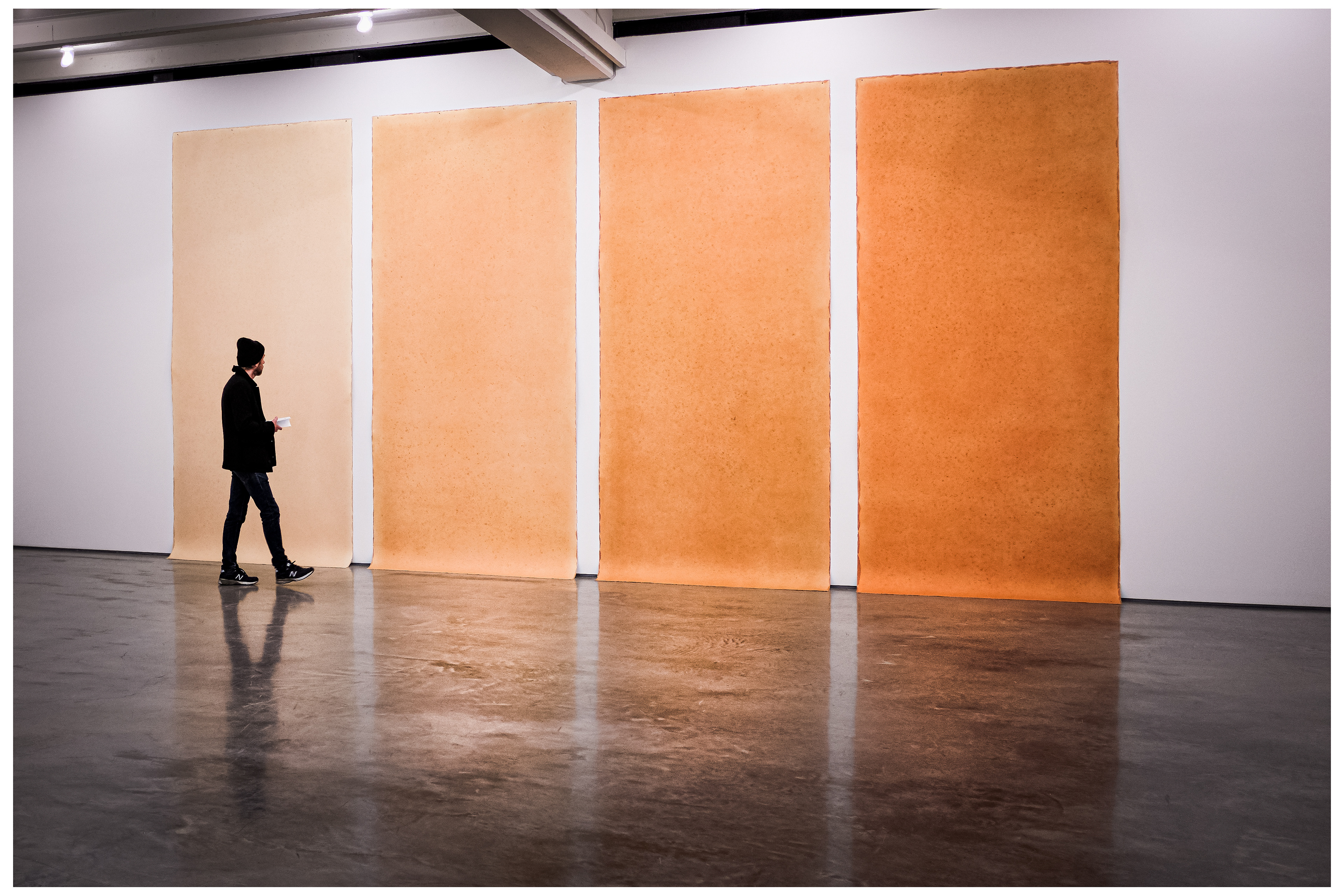 "Sayreville Strata Quartet" by Michelle Stuart celebrates calming shades of the colour orange in a quartet of large panels draped down to touch the floor where they meet their own reflections. The man walking past, catalogue in hand, adds to the relaxed atmosphere of the display.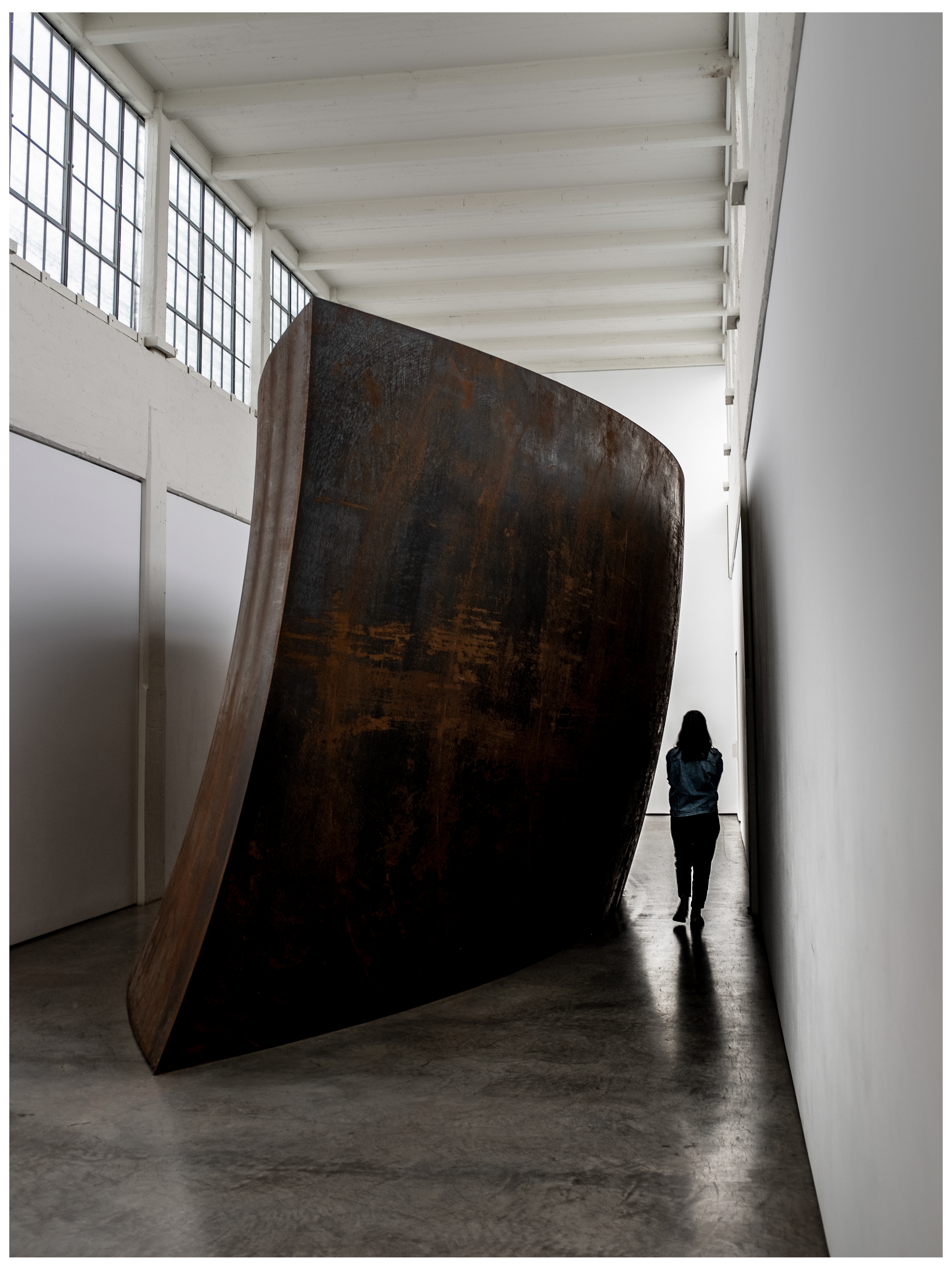 A completely different, ominous, mood is created by "Union of the Torus and the Sphere" by Richard Sierra which was placed in a tight space to emphasise the dominance of the huge steel structure. I waited for the woman to squeeze past the object, dwarfed, threatened even, by its leaning mass.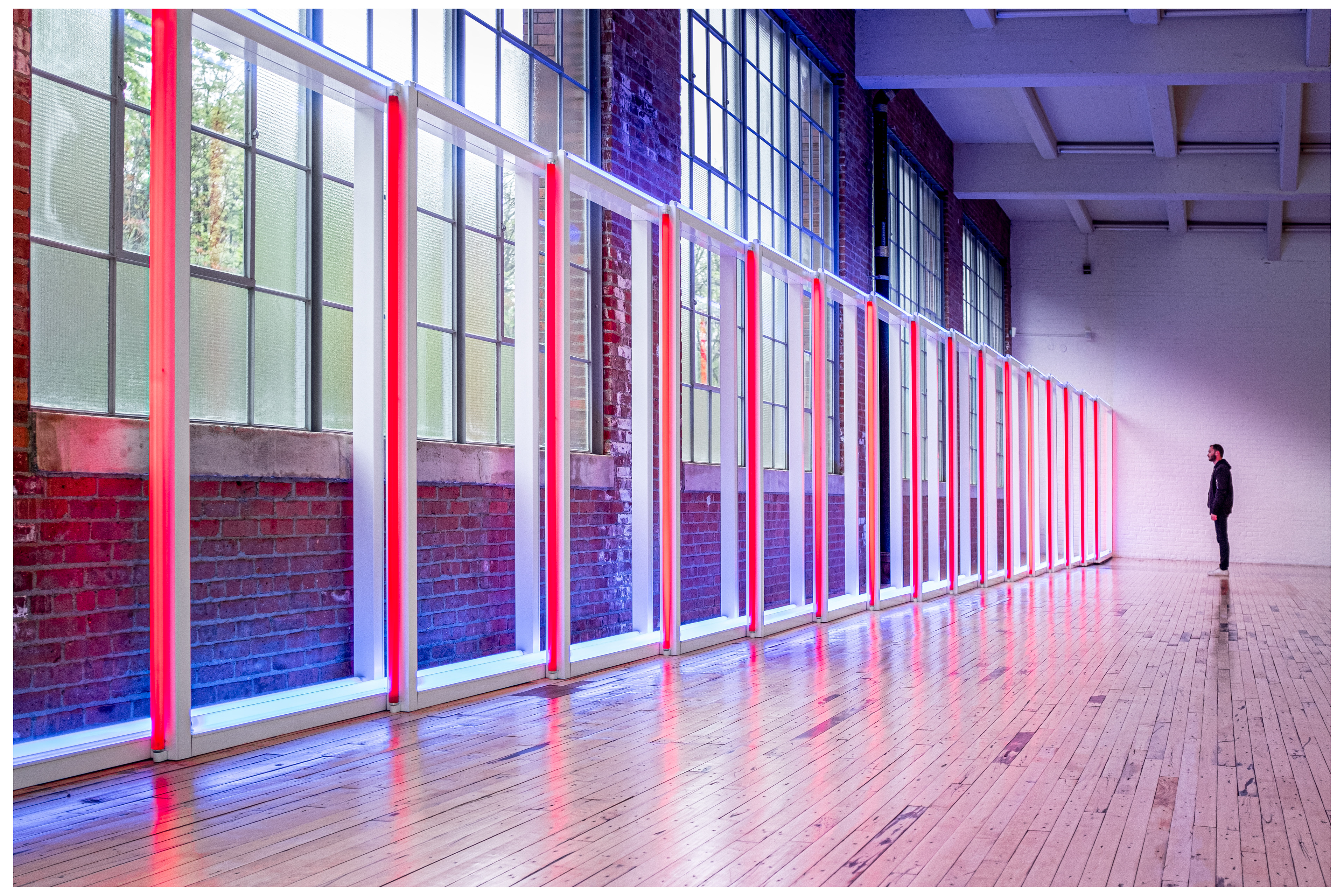 Dan Flavin's "Untitled" from 1970, at the end of a long corridor along the side of the building, was one of a series of his light sculptures constructed from fluorescent tubes. This work features red tubes facing the viewer and blue ones at the back reflecting off the wall behind. Natural light falling through the windows forms the backdrop for the installation. I am not sure what detail the man was looking at but he appeared to be entranced.
All in all a day well spent in an interesting architectural space, with a wealth of stunning works of art, and many opportunities to keep my camera clicking.